Lands N Lots is a real estate enterprise committed to offer end to end real estate services. As the say of our Name, we initially started with developing and selling Lands as layouts and later elevated ourselves to deal with Lot other things related to real estate. Today we develop and sell Layouts, Apartments and Villas.
We strongly believe that the largest investment in one's life is an investment in Real estate and our role in that is to identify Good Accessible locations and create superior quality and Timely delivery projects which will provide exponential return on their investments.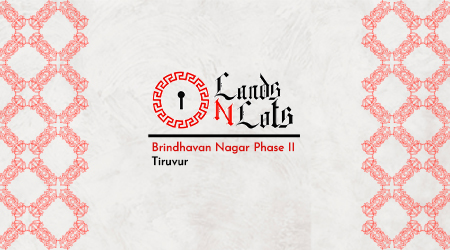 Brindhavan Nagar Phase II
Start Today! Upgrade Your Lifestyle
Decide Today
Upgrade your Lifestyle!
Lands N Lots has ongoing projects across the hottest real-estate destinations in Chennai that suits your desired Lifestyle. Connect with us to learn more.